Botox Injections in Meredith, NH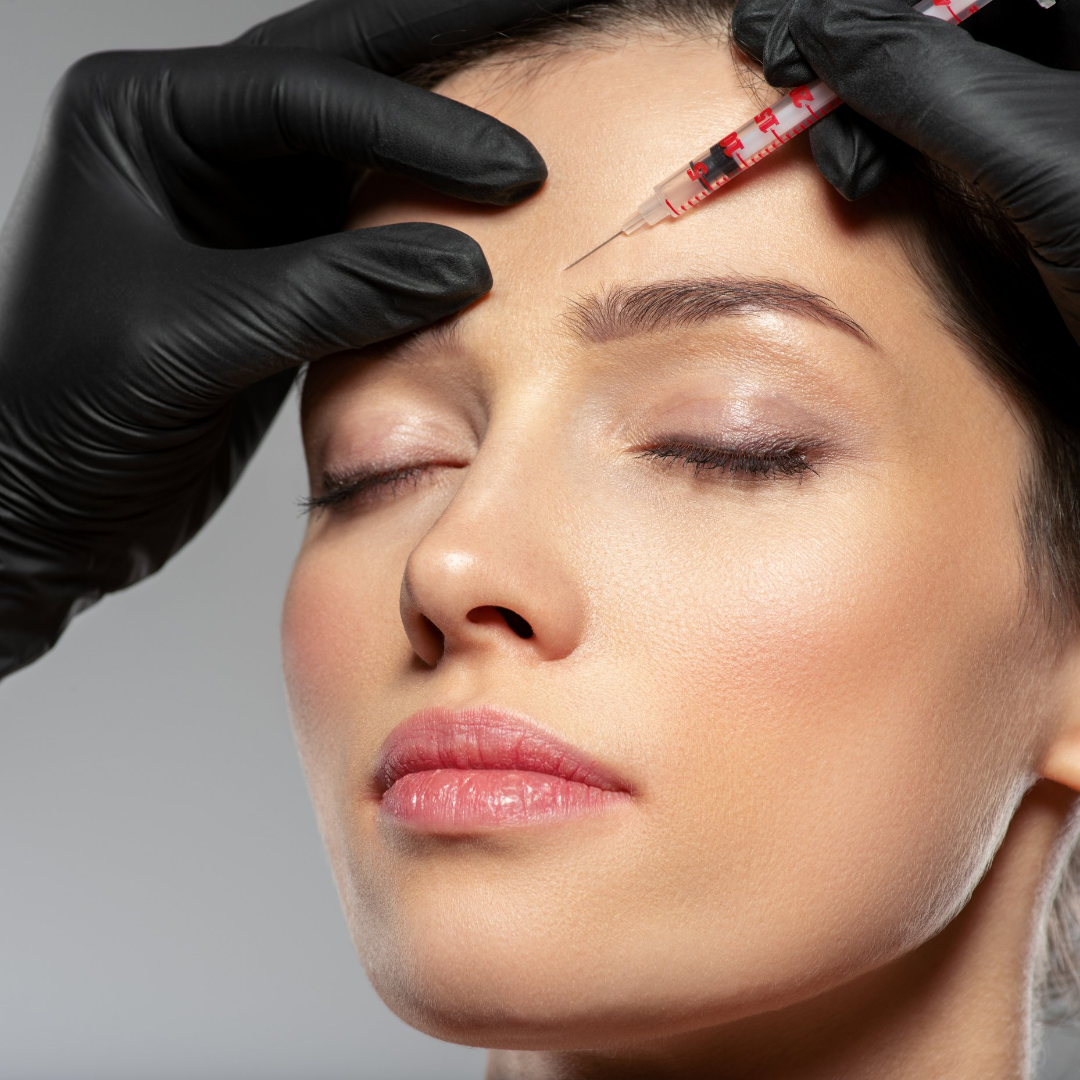 Botox® Cosmetic is an FDA-approved, non-surgical facial rejuvenation procedure used by millions of women and men worldwide to reduce the signs of aging and restore a relaxed, youthful appearance.
It works by relaxing the muscles that create facial wrinkles such as worry lines, laugh lines, forehead lines, crow's feet, wrinkles around your mouth, and more. It's especially good at smoothing away the set of vertical lines that can develop between your eyebrows (sometimes called your "11s").
Temporarily improves the look of moderate to severe forehead lines, crow's feet, and frown lines.
You can get treated in all three areas at the same time – that's the beauty of Botox® Cosmetic.
Botox is the number one aesthetic procedure in the world and is approved by the FDA. This anti-aging treatment smoothes away lines and wrinkles on the upper face including frown lines, crow's feet, and brow lines. Botox works by reducing the mobility of the muscles that cause those persistent lines and wrinkles that have developed over time. Within days after treatment, you will begin to notice an improvement in the area treated; it can take up to 10 days for full results to be seen.
Botox Benefits
As Botox has become more popular, many want to know the benefits of this cosmetic procedure. Botox carries many advantages for patients looking for a younger appearance and helps with health issues, such as chronic headaches, and more. Below are the top 7 benefits of Botox:
Enhances Natural Beauty
Improves Many Health Conditions
Non-Invasive and Fast Procedure
Nearly Immediate Results
Inexpensive Cosmetic Procedure
Lasting Results
Customizable Treatment
Fast
No anesthesia
No downtime
Fast results
Customizable treatment
Reversible
Botox Side Effects and Risks
Some patients may experience a headache after treatment, but this is temporary. Having your forehead injected can make it feel heavy the first time you have it done. Since needles are being inserted into the skin there is always the risk of bruising, which are typically very tiny and easily covered up by make-up.
While the thought of having a needle stuck in your face sounds like it would hurt. Botox injections are very comfortable. No numbing is required when administering Botox. The tiny needle enters the skin easily and without much discomfort; it is not at all like receiving a shot.
Frequently Asked Questions
Which wrinkles on my face can I treat with Botox®?
Botox® is FDA approved for use on
Crow's feet around the eyes
Horizontal lines on the forehead
Wrinkles between the eyebrows
Does it hurt?
Any injection can hurt, but the needles used for Botox® injections are very small, so pain is usually minimal. At White Coat Aesthetics, we offer distractors from the pain such as a vibrating tool used on the skin near the injection site, ice packs, and even numbing cream, so you may not feel much pain if anything at all!
Will my face look unnatural?
Receiving too much Botox® in the wrong places, can make your face look "frozen" or expressionless. We can assure you that our experienced Master Injector and Nurse Practitioner, Amanda Ralph, is skilled in making you look just like your normal self–just noticeably more youthful and refreshed!
How much will I need?
The amount of Botox® you'll need depends entirely on a few contributing factors. These include: 
The type of wrinkles you'd like to treat
Your unique aesthetic goals
The degree of muscle movement in your face
The number of times you've had Botox® in the past 
Your health history
What's the difference between Botox® and fillers?
People easily get these two types of injectables confused all the time, but here's an easy way to distinguish between the two: Botox® is for limiting muscle movement, and fillers are for building volume.
Botox® reduces the activity of muscles in the face that cause wrinkles. Facial fillers, however, fill the trouble areas with a gel made up of hyaluronic acid, which helps to plump and lift the skin to replace volume loss.
How long does it last?
In general, Botox® injections are meant to last 3-4 months. To keep results going, you could need a follow-up treatment. After that, you should be able to expect your treatments to begin lasting longer.
Are there any side effects?
Common side effects of any injectable include:
Muscle weakness near the injection sites
Slight bruising
Bleeding
Redness
Swelling
NH Residents Trust our MedSpa Services
People from all around New Hampshire come to our MedSpa for exceptional botox services. Here are residents from the many towns we've served:
Ashland, NH
Belmont, NH
Bridgewater, NH
Bristol, NH
Campton, NH
Gilford, NH
Glendale, NH
Laconia, NH
Lincolm, NH
Littleton, NH
New Hampton, NH
Plymouth, NH
Sanborton, NH
Tilton, NH
Woodstock, NH