Plasma Concepts Pen in Meredith, NH | Wrinkle Treatments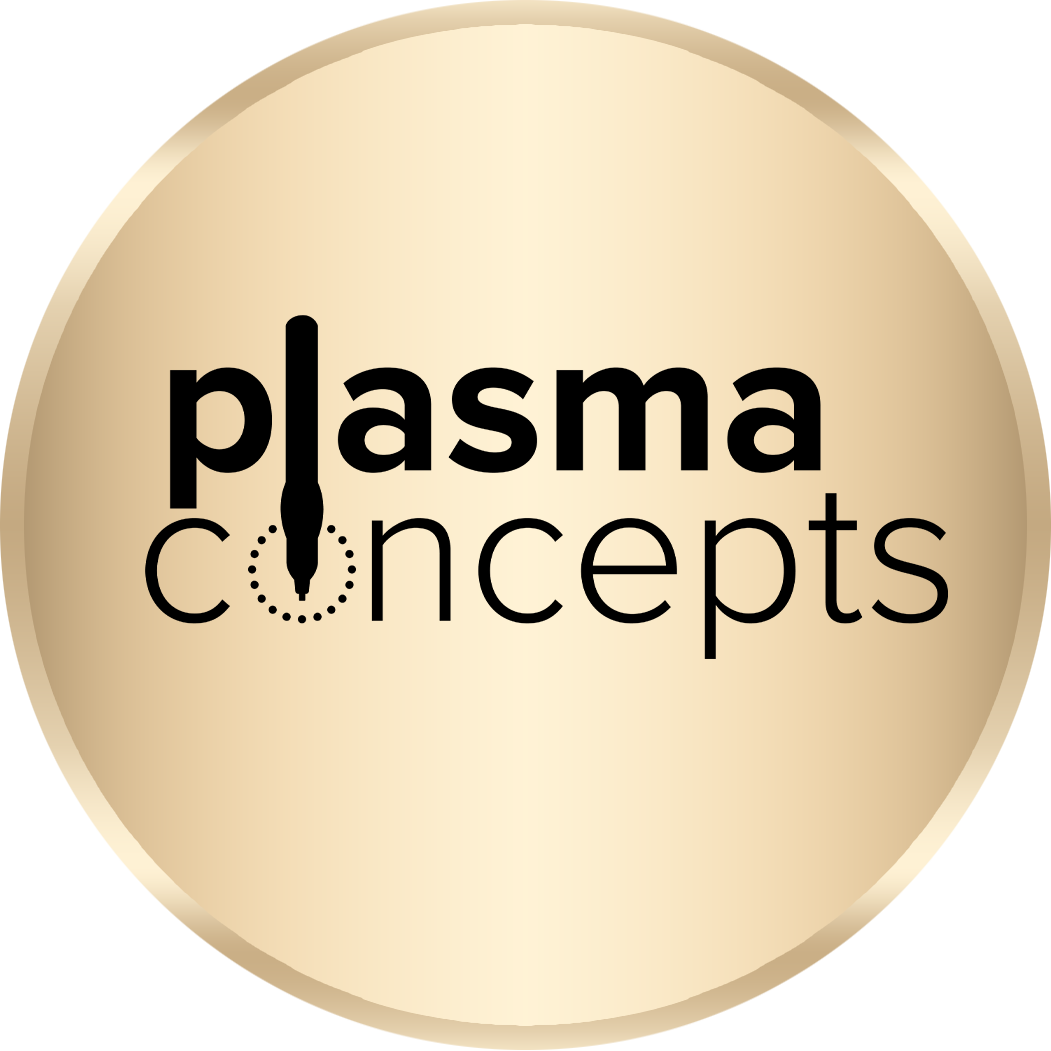 The Plasma Concepts Pen delivers a brighter, more contoured youthful appearance. The results of the treatment are virtually immediate and incredibly long-lasting. Plasma Concept's technology is revolutionizing what is possible in improving skin tone and texture.
The Plasma Pen is the most cutting-edge non-invasive plasma instrument for skin-lifting, skin-tightening, rejuvenation, resurfacing, and regeneration used worldwide for medical, spa, and beauty professionals.
The Plasma Pen is a device that uses a tiny needle to deliver pinpoint dots of heat to the surface of your skin. This procedure aims to stimulate microcirculation and the natural processes of collagen production and regeneration.
Existing wrinkles will be less visible by deeply hydrating the skin and stimulating collagen production. Because of that, the area will become firmer and resistant to further deepening of skin folds and lines.
When the atmospheric gas between the instrument tip and the skin is ionized, plasma is generated. This causes a small electrical arc which causes the contraction, tightening, and shortening of skin fibers. This causes a reduction of the skin surface which means the appearance of wrinkles, fine lines, and scars will improve.
That means you get results similar to that of surgery without any cutting or stitching! Results are quickly noticeable and can last up to 3 years!
Benefits
Non-Surgical and minimally invasive
Diminishes the appearance of fine lines and wrinkles
Improves complexion
Tightens to reduce the appearance of loose skin
Minimal downtime needed
Long lasting results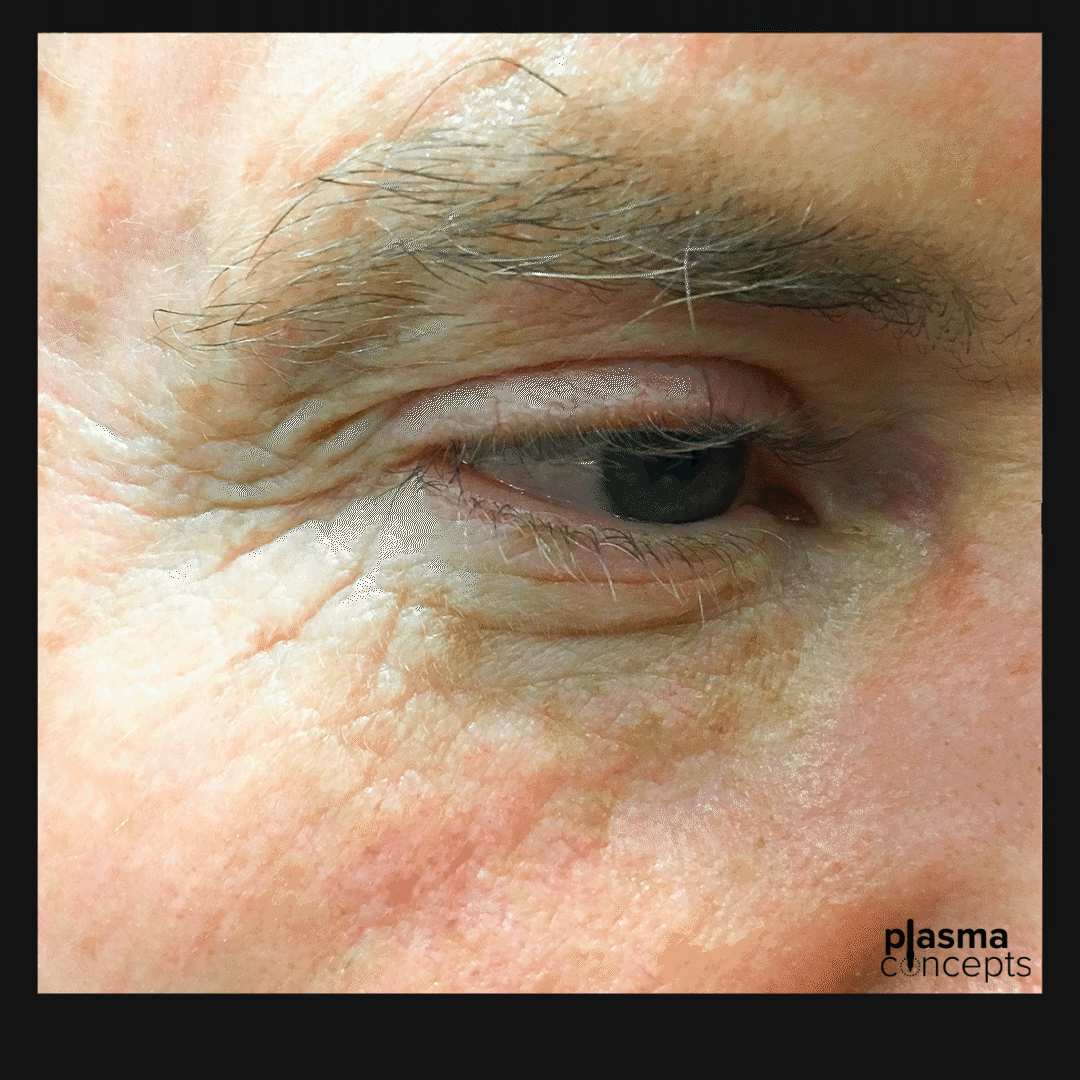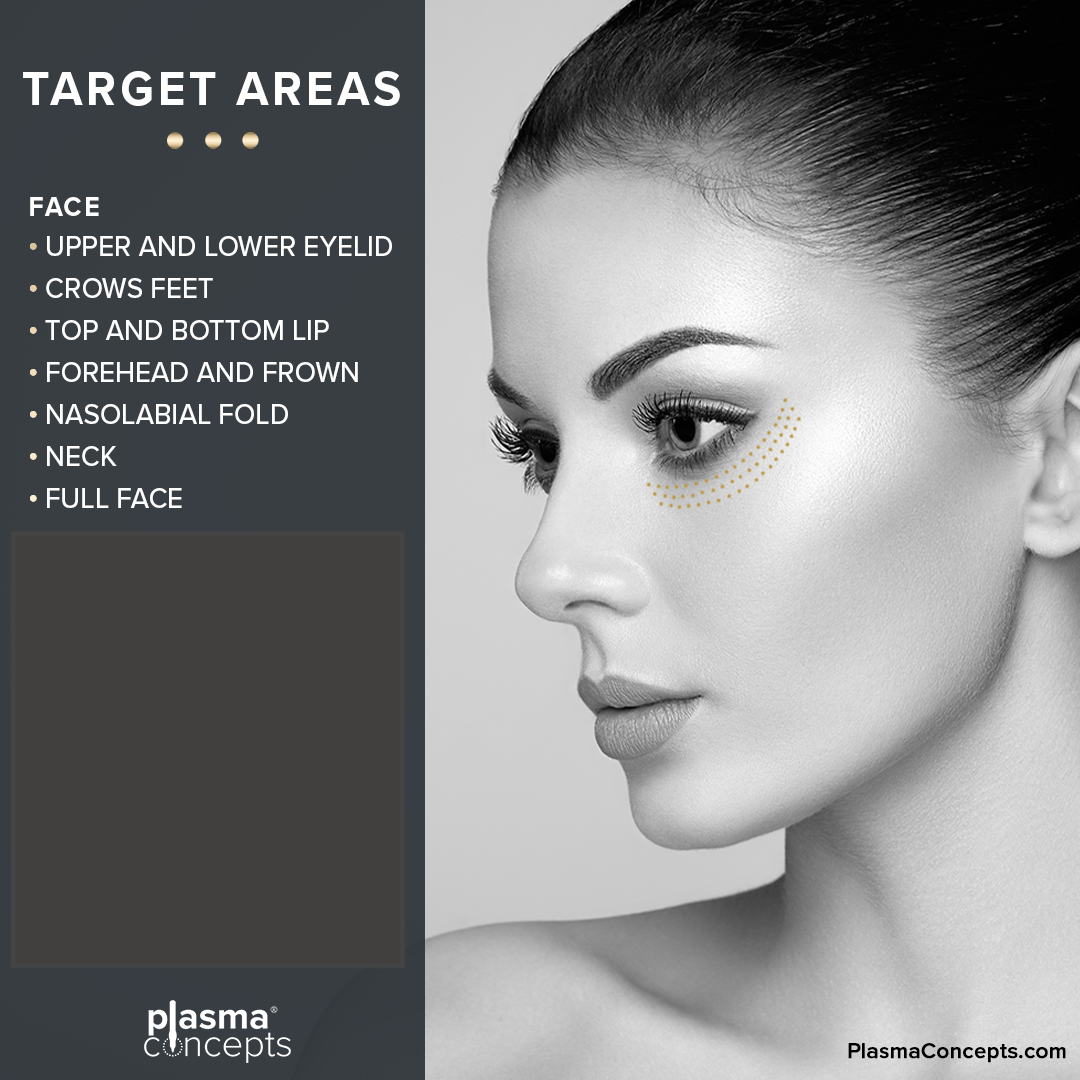 What Is The Plasma Concepts Pen?
The Plasma Concepts Pen is a type of aesthetic treatment used to fight against wrinkling skin. It is a handheld device that most closely resembles a pen, with plasma flashes that appear from the tip and apply to the skin.
How Does it Treat Wrinkles?
To understand how this tool works, you have to understand why wrinkles develop in the first place. Here's a quick explanation! As we age, we lose collagen and elastin from our skin. Wrinkles and lines become more noticeable and skin laxity is increased.
The Plasma Concepts Pen stimulates collagen and elastin, helps to lift and tone the skin, and helps rejuvenate the skin. This is done using heat energy to create tiny controlled wounds in the epidermis. Simultaneously, it heats and disrupts the deeper dermal structure via thermal conduction. This leads to new collagen formation.
How Long Do Results Last?
Many people see a difference right away after receiving treatment from the Plasma Concepts Pen. However, final results take time to develop, so expect to see those in approximately 12 weeks.
While results do vary from individual to individual, generally speaking results can last up to three years. However, this largely depends on your lifestyle and how well you care for your skin.
Patients typically require 1-2 treatments.
Does The Plasma Concepts Pen Hurt?
Topical anesthetics are given to the skin before treatment, just like with many aesthetic procedures, to help patients stay comfortable. Those who get this treatment will only experience a tingling discomfort that is usually considered moderate for most patients. You will receive detailed instructions on how to take care of your skin after the procedure.